December 2018 GDP Tracker
December 2018 GDP Tracker

Pub. Date

Pub. Type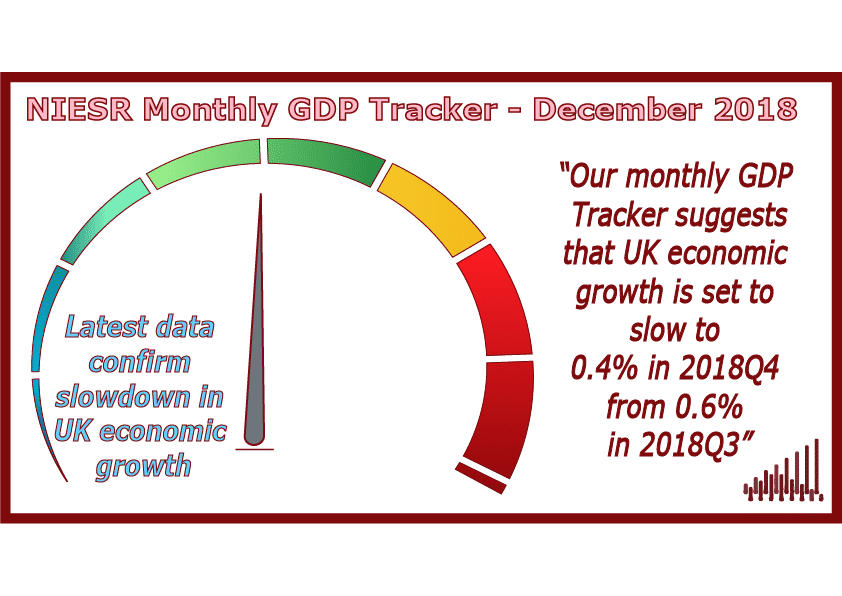 Authors

Our monthly GDP Tracker suggests that UK economic growth is set to slow to a quarterly rate of 0.4% in the fourth quarter of 2018 from 0.6% in the third quarter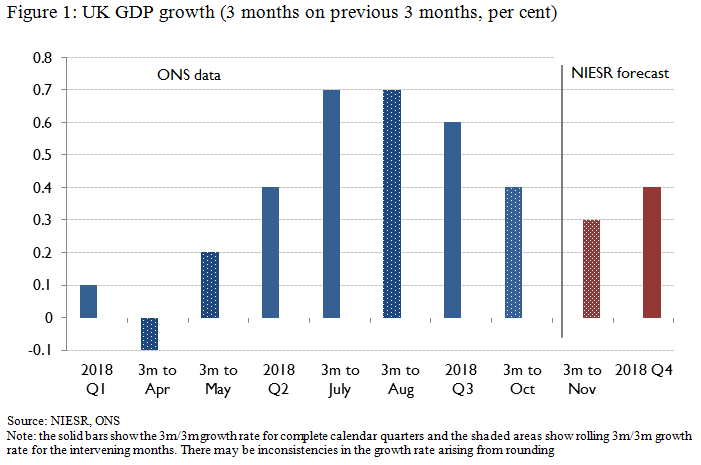 Main points
UK economic growth looks set to slow to a quarterly rate of 0.4% in the fourth quarter of 2018 from 0.6% in the third quarter.  This profile is unchanged from last month and points to GDP growth of 1.4 per cent in 2018.
Growth is being driven by the service sector and a continued robust performance from construction. Manufacturing industry showed no growth in the latest three months.
Garry Young, head of macroeconomic modelling and forecasting at NIESR, said "The latest data confirm that UK GDP growth is slowing after a strong performance in the middle of the year, and the risks appear to be to the downside. Final quarter GDP growth is set to be around 0.4 per cent, in line with potential, and implies that GDP growth for 2018 as a whole will be 1.4 per cent. Growth is being driven by the service and construction sectors. Manufacturing output growth appears to have stalled. Recent service sector surveys have been weak and point to further downside risks."
Please find the full commentary in attachment.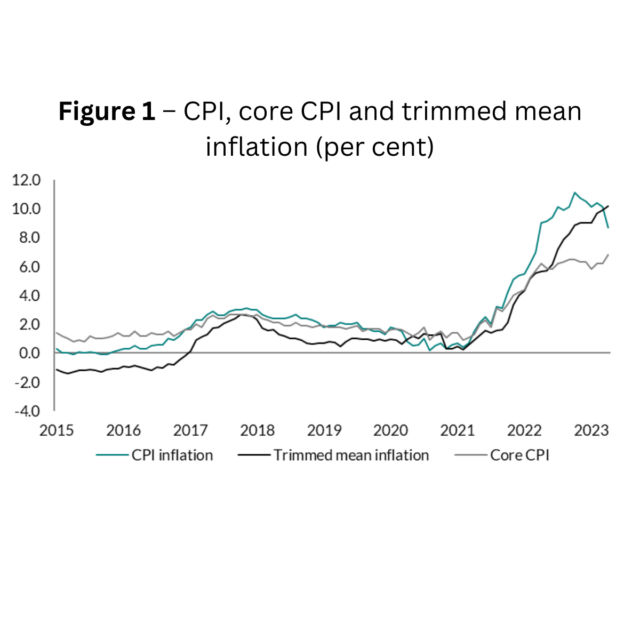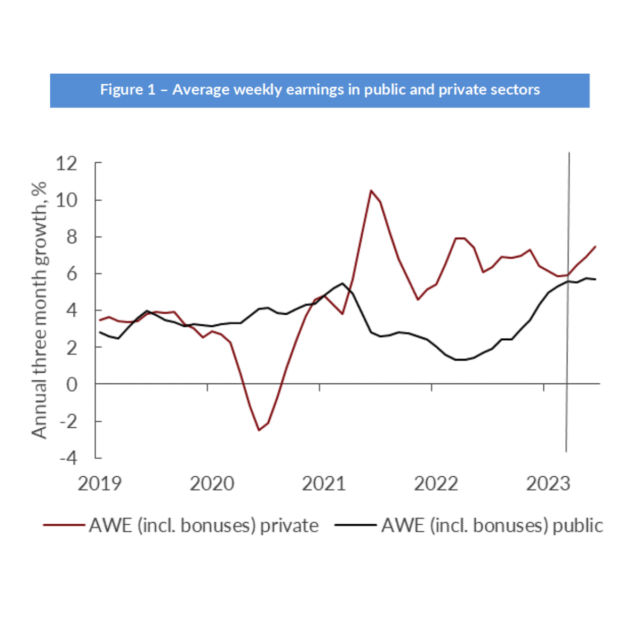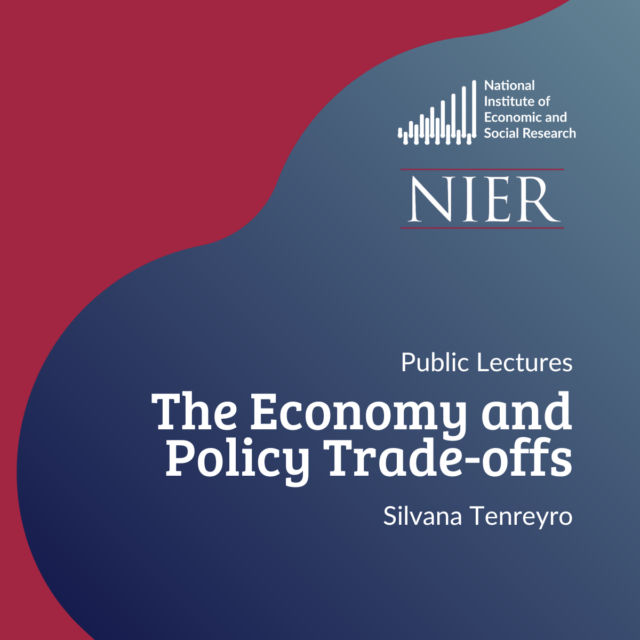 publication
National Institute Economic Review