Modelling The Impact Of The American Rescue Plan In NiGEM
Modelling the impact of the American Rescue Plan in NiGEM
Get involved

Pub. Date

Pub. Type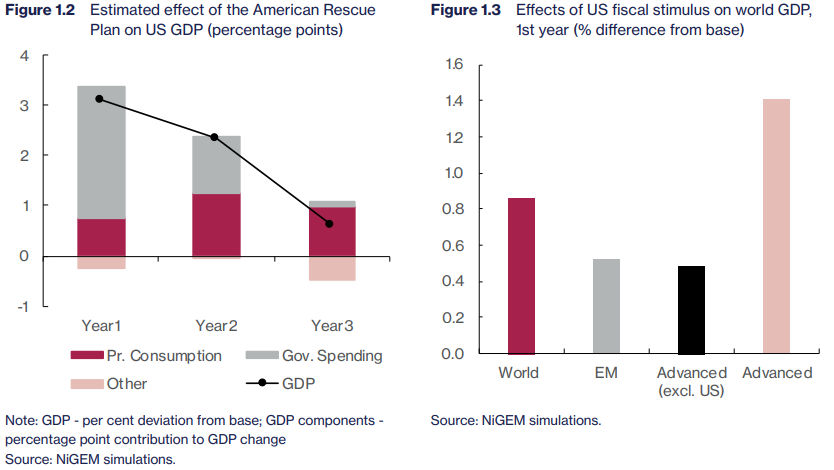 Downloads
Subscription required
Authors
Tags
Key points
The incoming US President has announced a $1.9 trillion fiscal stimulus to the economy that amounts to around 9 per cent of GDP.
Using our NiGEM model we estimate that this stimulus could add around 3 percentage points to US GDP growth and, including spillover effects from trade, just under 1 percentage point to global GDP growth in its first year.
Higher inflation will also result, with a key factor likely to be how the fiscal transfers affect the spending of income-constrained households.